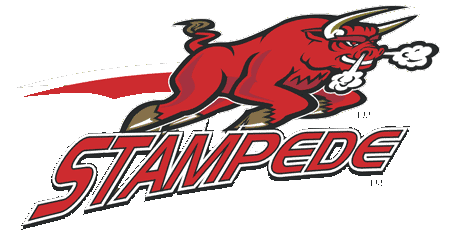 ---
2002 marks the inaugural season for the South Bend Stampede Semi-Pro Football Organization. The Stampede will be playing in the Cross Roads Football League (CRFL) in the state of Indiana. The Stampede will be competeing against several other teams located throughout the state, in pursuit of the CRFL championship. This years hopes will be riding on many talented and experienced players who have seen many years of football experience.
---

Click Here for Recent News and Upcoming Events
The Stampede now offers a "New Information Line" listing all current events, practice/game schedule(s) and locations, a voice messaging system which allows you to ask questions or leave comments for the Stampede. The Information Line # is (574) 289-1350. Please call 24/7.
Stampede designs provided and
designed by:

Team apparel provided by:

Please visit Officials Online

---
Welcome | Scores | Sponsors | Roster | Schedule | Location | Photos | Forum | Contact Us

Copyright &copy 2002 South Bend Stampede